The type Perec was born as a sanserif grotesque. However it rapidly found declination in other styles, both formal and informal, to conform with the multicolor and unclassifiable nature of the writings of this singular author.
inspiration: Georges Perec (1936-1982)
Georges Perec. French poet, novelist, film maker, scientific documentalist, player of go, music composer, lover of puzles, parachutist, and autor of the most difficult crosswords, he is one of the most singular authors of the 20th century. His work radiates an invigorating ludic sense. His meticulous stories, acrobatically run across all literary genres and all epoques. Among his celebrated novels you'll find: Life: A User's Manual (La Vie mode d'emploi, 1978), A Gallery Portrait (Un Cabinet d'amateur, 1979), and A Void (La Disparition, 1969), a novel written without ever using the letter "e").
OuLiPo!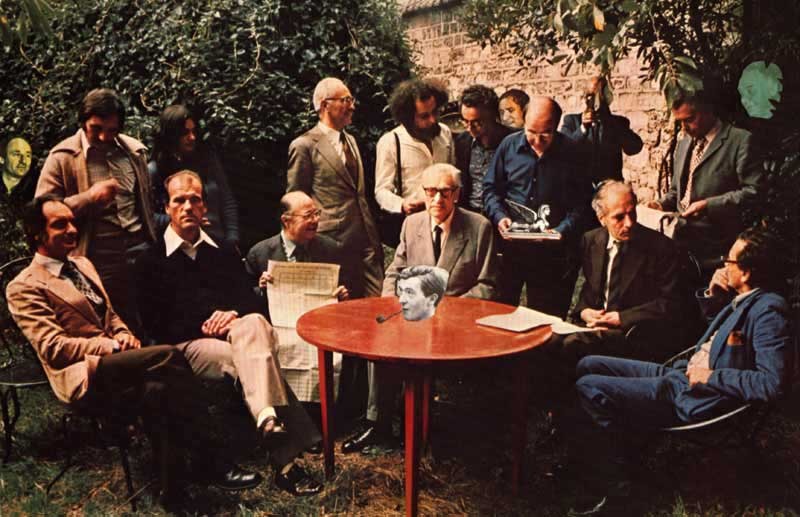 The Ouvroir de Littérature Potentielle, a bunch of mathematicians & writers leaded by Raymond Queneau & Francois Le Lionnais, pursued a radical innovation of literature by employing imaginative methods based on the idea of self-imposing constraints. Naturally Georges Perec was a member of OuLiPo. And Italo Calvino was a member too.
Perec, hard-to-classify
When deciding which typographic genre should evoke Georges Perec's work, I remembered this idea of constraint followed by the Oulipians. The question was: "Can I see a valuable self-imposing constraint for this work?" On one hand, in order to embrace Perec's many meanings and playful searches, I'd clearly consider a type genre with high possibilities of expressiveness. So the tightest constraint would be choosing a type genre where expressiveness would be harder to obtain! A geometric sanserif? I turned into a sanserif grotesque later, as it offered a bit more design possibilities, though still tight at delivering expressiveness.
All that said, while designing Perec I've tried to make a versatile type, that could be used at a wide range of applications. Yes, it has a more delicate spirit tan a normal grotesque, therefore it will show some elgance and flair in big sizes. But on the other hand its endurance and counters' openness give it good legibility at text bodies.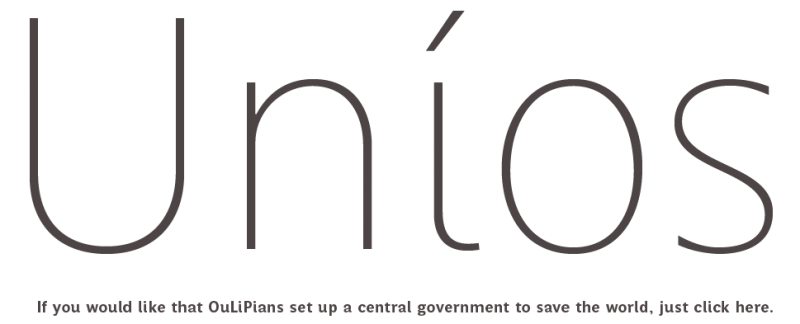 Perec also has a good range of weights, that is not so many weights that you get lost in the font menu, but the right amount of weights where you can clearly tell the difference between one and the other. I think this helps to build smoother color textures between text blocks, which also allows for a pleasant reading.
Perec Ludique
The Ludique is the playful series, it emerged as a need to go beyond the Perec text fonts to encourage designers to create display designs, though still in harmony with the mother style. There is a Perec Ludique Cubes, a font of cubes inspired by crosswords, one of singular Georges Perec's passions — actually his whole life Georges Perec made the crosswords for the Parisian magazine LePoint.
Then there is the Ludique Oncle Jacques, a 3-D chrome letter such as those archetypical jewelry letterings that can be seen in Latin American old town centers. I thought this was a nice tribute to Jacques Bienenfeld, a rich jeweler, distant relative to Perec who made it possible for his parents to settle in Paris where Georges grew up.
And there is the Ludique Pochoir, a stencil version with many alternate glyphs, always coherent to the regular Perec fonts.
Perec Lunatique
The Lunatique series (coming soon) was born while seeking a style halfway between the regular Perec and the Perec Ludiques. Perec Lunatique is a contemporary rounded sans grotesque, including five weights of roman, italic and smallcaps.
Enjoying equal elegance and readability than the regular Perec, it is also good for titling bodies as well as for small text. Its name is due to the slightly loony amount of ligatures that come in all its styles.
Harmonic divergence
My initial idea for all these different typefaces paired in one family was that although they are so different and respond to different traditions of use, they could however be used together in a harmonic manner, say in double spreads of a book or a magazine. If this was possible then it was possible that editorial design was able to exude a spirit of diversity and coexistence of the different that seems to me of certain importance in our life nowadays.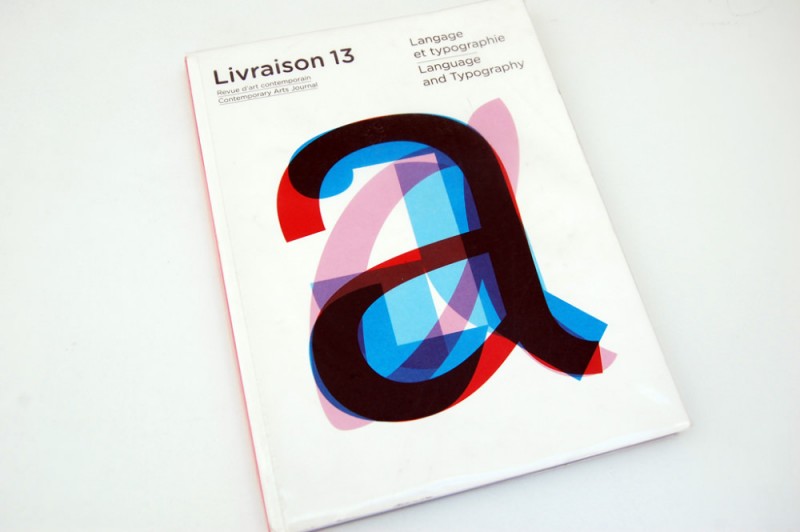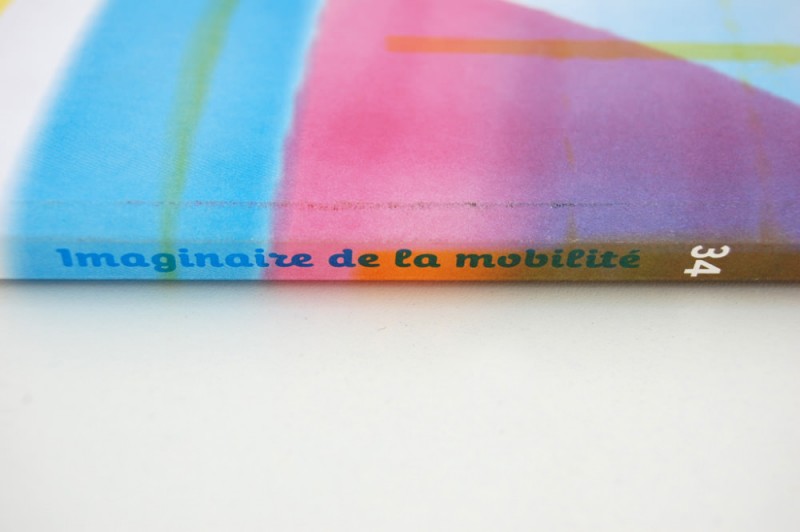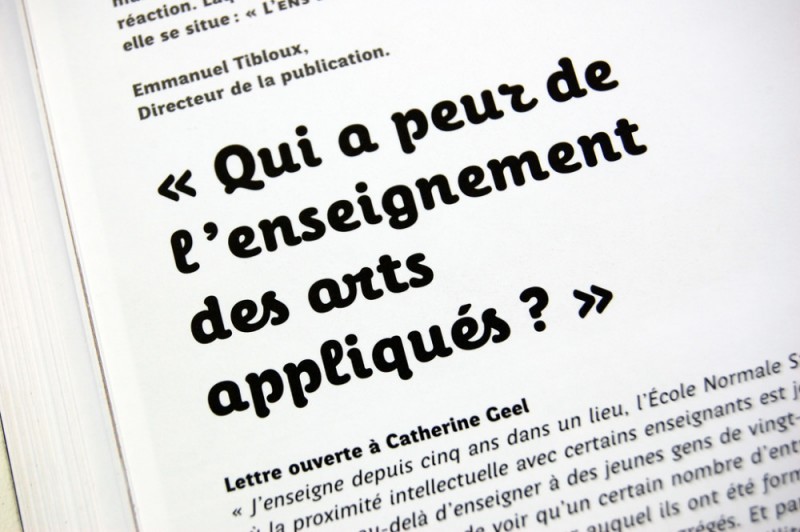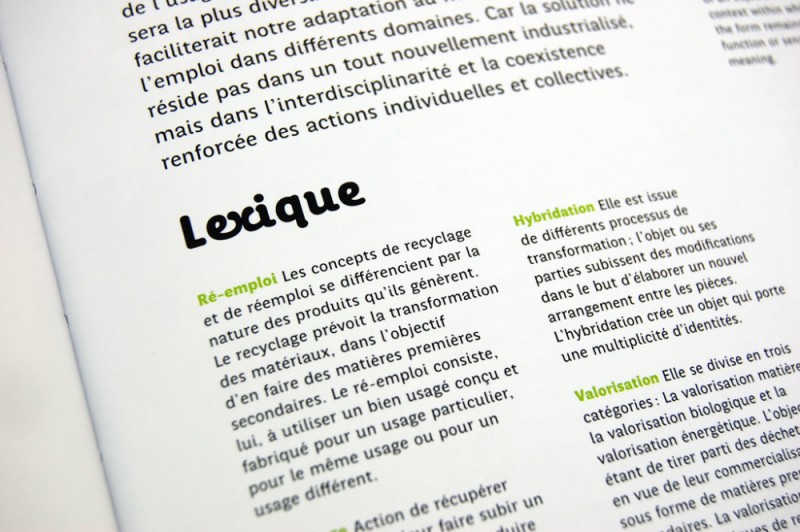 Here some pages from two French magazines that used early versions of Perec fonts. Livraison, a contemporary art magazine from Strasbourg; and Azimuts, made by the students of the art & design school of Saint-Étienne.